Seventeen finishes North America Tour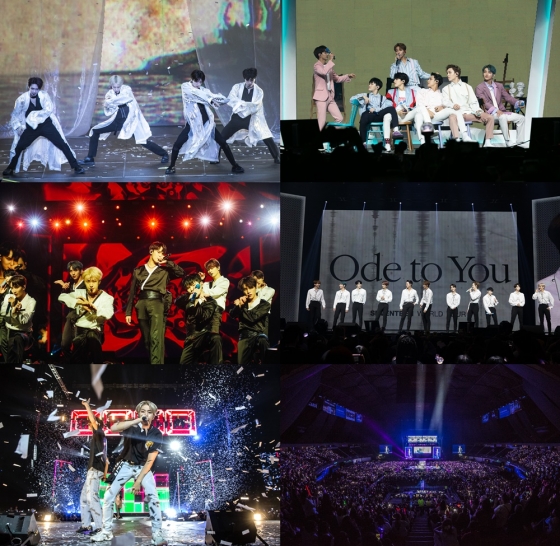 ©Pladis Entertainment
Seventeen finishes tour in North America ..
The idol group Seventeen ended the tour of the world tour 'ODE TO YOU' in North America successfully.
Seventeen held SEVENTEEN WORLD TOUR 'ODE TO YOU' North America tour in Newark on the 10th (local time), followed by concerts in eight cities including Chicago, Dallas, Houston, Mexico City, Los Angeles, San Jose and Seattle. In addition, the boy group showed off the strength of the performance.
In particular, the North American tour will be expanded to eight places compared to the three sites visited through SEVENTEEN 1ST WORLD TOUR 'DIAMOND EDGE' in 2017.
Many local media such as Billboard, Chicago Tribune also dealt with the group in in-depth review about its world tour, "It's a lively mix of R & B, hip hop and dance pop Sophisticated and impressive", reaffirming the influence of Seventeen who are active all over the world.
SEVENTEEN WORLD TOUR 'ODE TO YOU' in Newark, 12th Chicago, 14th Dallas, 15th Houston, 17th Mexico City, 19th Los Angeles, 21st San Jose, 23th Seattle Successfully completed the North American tour.
Written by Yoon Sang Geun
Translated by Lee So Yun
- Any copying, republication or redistribution of STARNEWS's content is expressly prohibited without prior consent of STARNEWS. Copyright infringement is subject to criminal and civil penalties.