Super Junior in Macau 'Super Show 8' completed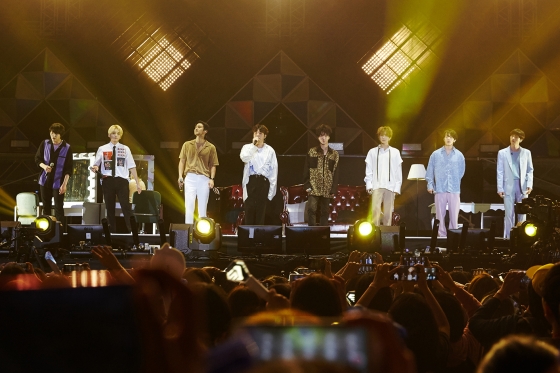 ©Label SJ
Super Junior, who is about to release a new album in Korea, wowed Macau fans.
SUPER JUNIOR's exclusive concert 'SUPER JUNIOR WORLD TOUR-SUPER SHOW 8: INFINITE TIME in MACAU' at the Macau East Asian Games Dome Arena was held on January 18 and 19. Infinite Time in Macau) was successfully completed and a total of 15,000 spectators were enthusiastic.
In this performance, Super Junior performed its hit songs including 'Sorry, Sorry', 'Bonamana' and 'Mr. Simple'. Fans cheered for its various performance and Lee Teuk and Siwon's unreleased special soundtrack 'Hairspray'.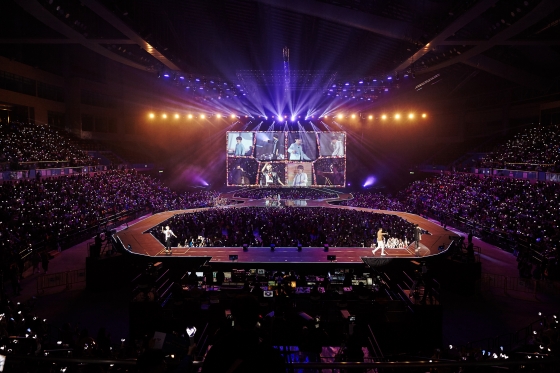 ©Label SJ
The Super Show, which opened in Seoul in February 2008, was held in 20 locations around the world, including Paris, London, Sao Paulo, Santiago, Mexico City, Shanghai, Bangkok, Manila and Jakarta. In particular, 'Super Show' hit the 150th cumulative performance of the world tour through this Macau concert, and thanks to the explosive love of global music fans, the show will continue at Osaka on February 15 and Fukuoka on February 16.
Meanwhile, Super Junior will release the 9th regular repackage album 'TIMELESS' on the 28th.
Written by Yoon Sang Geun
Translated by Lee So Yun
- Any copying, republication or redistribution of STARNEWS's content is expressly prohibited without prior consent of STARNEWS. Copyright infringement is subject to criminal and civil penalties.