Will Jang Ja Yeon Case Be Solved?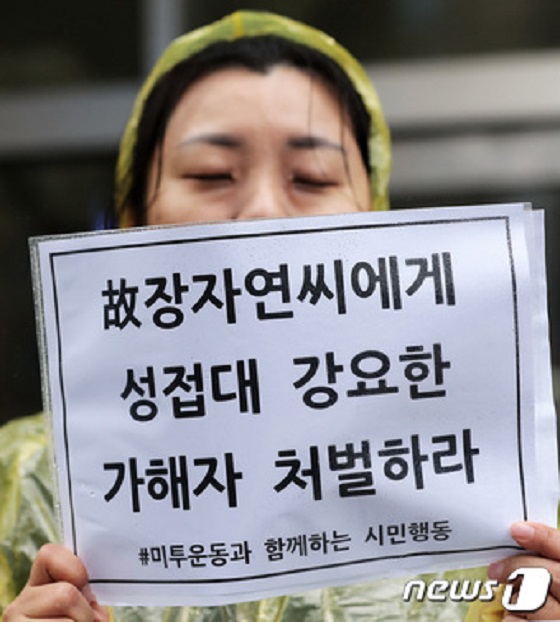 Photo=News 1
The Truth Finding Committee of Supreme Prosecutors' Office summoned Bang Yong Hun,the president of Koreana Hotel, regarding the late Jang Ja Yeon's suicide case.
According to News 1, the Truth Finding Committee of Supreme Prosecutors' Office investigated Bang unofficially from 1:30 pm to 4:30 pm on December 5.
The investigation team is known to have investigated the suspicions between Bang Yong Hoon and Jang Ja Yeon including drinking occasions.
According to police, Bang is said to have a meal with Jang in October 2007. But, when police investigated Jang's suicide case in 2009, it never summoned nor mentioned of him.
South Korean actress Jang Ja Yeon took her own life in 2009, leaving behind handwritten notes claiming the she was exploited and forced to have sex with some 30 powerful mens including politicians, journalists and TV drama producers.
Written by Shin Jeong Won
Translated by Lee So Yun
- Any copying, republication or redistribution of STARNEWS's content is expressly prohibited without prior consent of STARNEWS. Copyright infringement is subject to criminal and civil penalties.