NU'EST W, Preparing New Album in November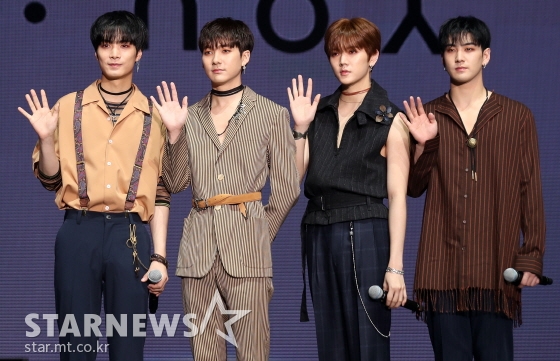 Photo=Starnews
South Korean boyband NU'EST W (JR, Aron, Baekho, Ren) will release their last album in November.
As a result of Starnew's exclusive coverage on 11th, NU'EST W is determined to make a comeback in November and is in full swing for new album work.
This album is in five-month hiatus after "WHO, YOU" released at the end of June. As Wanna One in which Hwang Min hyun is a member, is scheduled to be dissolved on, December 31, it will actually be the last album in the meaning of waiting Hwang.
NU'EST W is a unit formed by NU'EST members last year except Hwang Minhyun who was selected as a member of Wanna One. Starting in July, the group have released various albums and topped some of the music ranking programs.
The group also won the Asia Artist Awards Best Entrepreneur Award in 2017 and MAMA Discovery of the Year Award in 2017, and won the Golden Disk Music Award, the Seoul Song Award, and the Hot Performance Award of Gaon Chart Music Awards in 2018.
Written by Moon Wan Sik
Translated by Lee So Yun
- Any copying, republication or redistribution of STARNEWS's content is expressly prohibited without prior consent of STARNEWS. Copyright infringement is subject to criminal and civil penalties.