Believed Family Drops A Lawsuit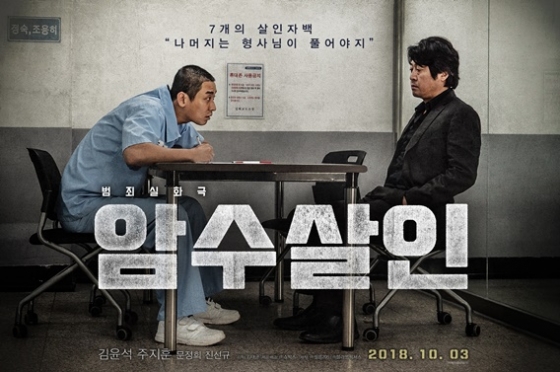 Dark Figure of Crime Poster
South Korean criminal thriller 'Dark Figure of Crime', illustrating the fierce psychological confrontation between a detective and a killer who confessed to multiple murders, will meet fans soon!
On October 1, a lawyer representing members of a bereaved family who had applied for an injunction to ban the screening of the film announced that they have dropped the lawsuit after receiving sincere apology from the production. The family had argued that the production crew did not ask for permission before making a story about the murder of the family member.

In the movie, a prisoner confesses that he killed seven people, six more than what he was charged for. The story follows a detective who believes the criminal.
The film was loosely inspired by the 869th episode of SBS's 'I want to Know that', a South Korean investigation television program, which tells a real story that happened in Busan.
'Dark Figure of Crime' is scheduled to be released on October 3, but the sister of the victim of the murder case in Busan in 2007 described hat though the movie is set in 2012, the person's age, crime method and others were exactly depicted in the same way as the original case, and did not seek the consent of the bereaved family before the moving making.
Written by Jeon Hyung Hwa
Translated by Lee So Yun
- Any copying, republication or redistribution of STARNEWS's content is expressly prohibited without prior consent of STARNEWS. Copyright infringement is subject to criminal and civil penalties.