Hwang Mina and Kim Jongmin's Tasting of Dating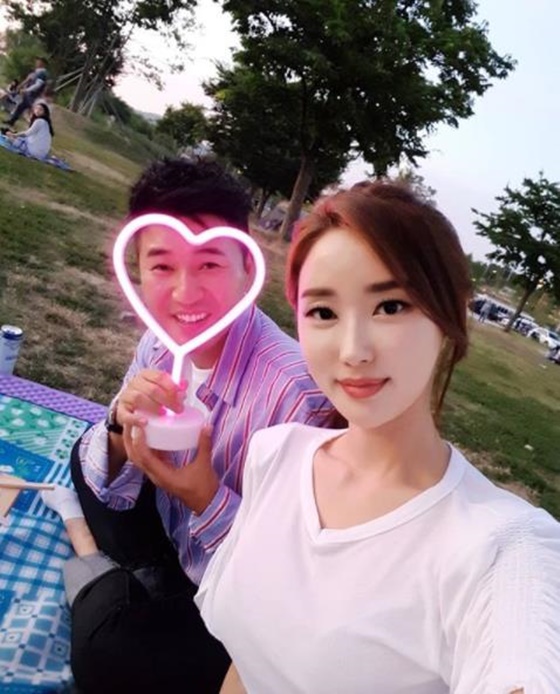 Hwang Mina Instagram
Weather forecaster Hwang Mi-Na gave a glimpse of a date with singer Kim Jong-min.
Hwang Mi-na posted a picture of Kim Jong-min and her together at the Han River on her instagram on October 1.
Hwang Mi-na and Kim Jong-min in the photograph looked affectionate. Kim put his face in the heart shaped figure and made a playful look. Hwang Mi-na's beautiful face attracts attention.
Hwang Mi-na replied, "I'll meet you in a week. Taste of Dating"
Two are in a reality program 'Taste of Love' of TV Chosun.
Written by Lee Won Hee
Translated by Lee So Yun
- Any copying, republication or redistribution of STARNEWS's content is expressly prohibited without prior consent of STARNEWS. Copyright infringement is subject to criminal and civil penalties.