Son Ye Jin + Hyun Bin Meet Fans on the Stage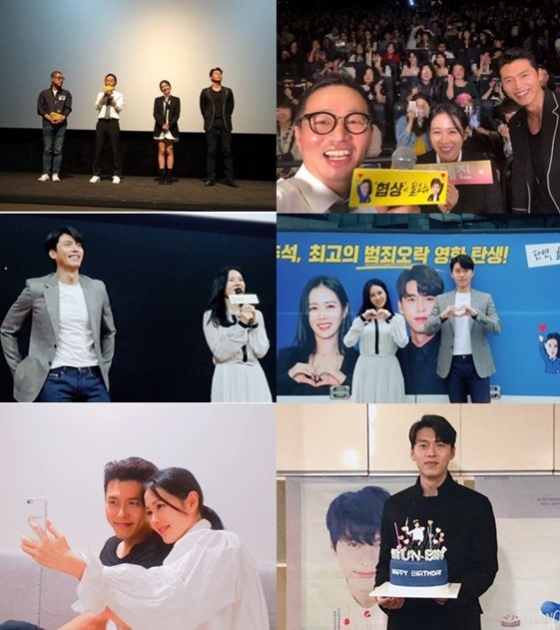 Photo=CJ Entertainment
Actress Son Yejin and Hyun Bin met fans during Chuseok holiday at the stage event for the movie 'The Negotiation'.
"The Negotiation" surpassed 1 million moviegoers, seven days since its premiere on September 19. And two stars have met fans in Seoul and Gyeonggi area.
'Negotiation' is a criminal entertainment movie in which the crisis negotiator, Chae Yoon (Son Ye Jin), begins negotiations for a lifetime in order to stop the worst hostages crisis in Thailand against Min Tae-gu in the time limit. Hyun Bin appeared as a hostage taker.
'Negotiations' had a special meeting with the audience through opening greetings with Son ye-jin, Hyun Bin and director Lee Jong-seok at the theaters in Seoul-Gyeonggi area for four days from September 22 to 25.
Written by Kim Mi Hwa
Translated by Lee So Yun
- Any copying, republication or redistribution of STARNEWS's content is expressly prohibited without prior consent of STARNEWS. Copyright infringement is subject to criminal and civil penalties.