Song Joong Ki's Volunteer Work During Chuseok!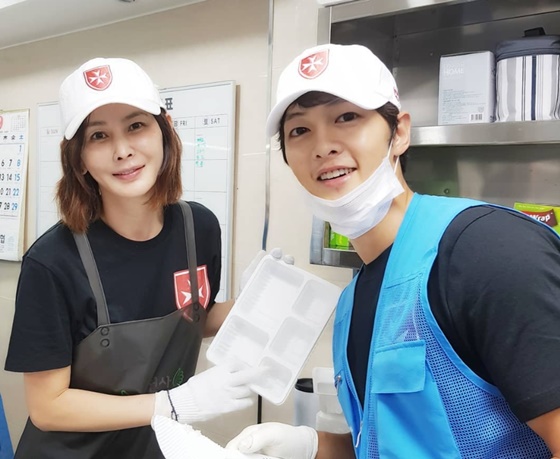 Photo=Park Young Sun Instagram
South Korean actor Song Joongki spent his Chuseok holiday at dosshouse village.
On September 26, model Park Youngsun posted a photo of herself and Song Joongki with a caption that "On the final day of the Chuseok holiday, volunteering together at dosshouse."
In the photo, Song Jung-ki is wearing a volunteer uniform and a mask while holding a rice scoop.
Fans are sending supports and cheers on news that Song Jung-ki has voluntarily volunteered for Chuseok holidays.
On the other hand, Song Jungki recently confirmed to participate in TVN drama 'Asdal Chronicles'. The Asdal Chronicles is the first Korean fantasy drama described the history of man, covering Korea's civilization during far-off times and the story of the nation.
Written by Kim Mi Hwa
Translated by Lee So Yun
- Any copying, republication or redistribution of STARNEWS's content is expressly prohibited without prior consent of STARNEWS. Copyright infringement is subject to criminal and civil penalties.