Kim Jong Min ♥ Hwang Mi Na, New Couple ?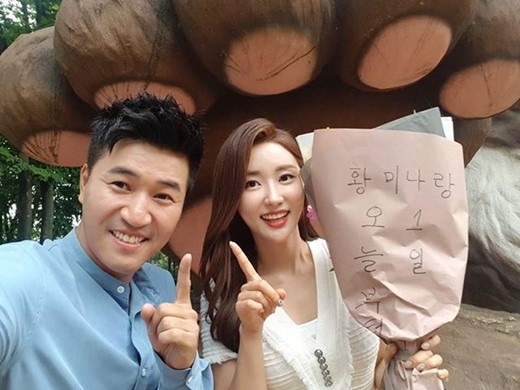 Photo=Hwang Mina Instagram
Group Coyote's Kim Jongmin and weather forecaster Hwang Mina became a couple in the program 'The Taste of Dating'.
On September 24, Hwang Mina uploaded a selfie on her instagram. In the photo, she is holding up a bouquet that reads "Day 1 from today with Hwang Mina" with Jongmin.
Kim Jongmin has received tips from Shinji since the first episode. He even searched books related to love. In particular, Kim chose the history museum as the first date-place where Korea's first udometer is placed, as Hwang is working as a weather broadcaster.
Written by Lee Jung Ho
Translated by Lee So Yun
- Any copying, republication or redistribution of STARNEWS's content is expressly prohibited without prior consent of STARNEWS. Copyright infringement is subject to criminal and civil penalties.