Kang Dong-won and Han Hyo-joo, Dating Rumor?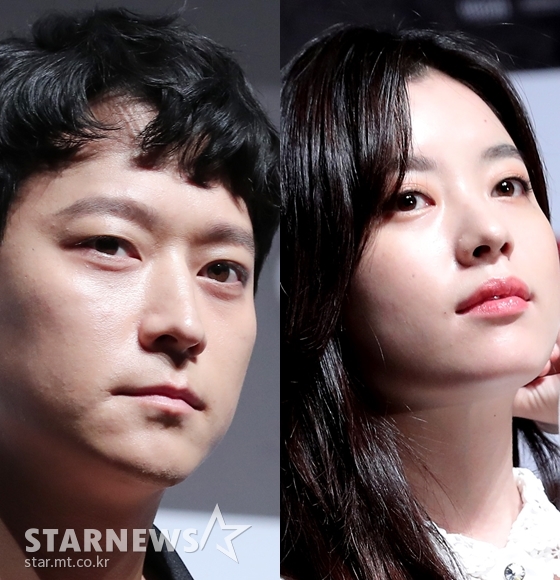 Photo=Starnews
Press premiere for 'In-rang: The Wolf Brigade' is scheduled on July 20 in the middle of swirling rumor that Kang Dong-won and Han Hyo-joo is dating.
On 9th, Warner Brothers Korea announced that the press premiere will be held on 20th. Based on original animation by director Osi Mamoru and starring Jung Woo-sung, Gang Dong-won, and Han Hyo-joo, the movie is set in the distant future where both North and South Koreas agree to establish a joint government, which has been in preparation for a duration of 7 years, the plot focuses on political uprisings on opposing sides which grow fierce when a special police unit is formed to stop the chaos.
The press premiere will attract people's attention not only for the movie itself, but the rumor as well.
Recently, two were spotted in LA while dining together. But Gang and Han denied the rumor and said that as Gang is staying in LA for his movie 'Tsunami', and Han was visiting LA for personal reason and met as friends.
Written by Jeon Hyeong Hwa
Translated by Lee So Yun
- Any copying, republication or redistribution of STARNEWS's content is expressly prohibited without prior consent of STARNEWS. Copyright infringement is subject to criminal and civil penalties.