Comedian Hong Yoon Hwa Lost 40 Pounds for Wedding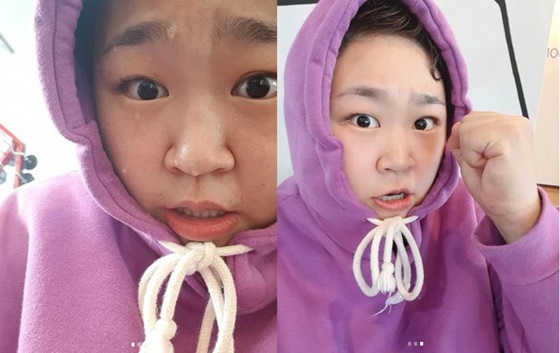 Hong Yoon Hwa Instagram
Comedian Hong Yoon-hwa, whose charm is chubby face and figure, is on diet for her wedding.
Hong will marry fellow comedian Kim Min-ki in November this year after dating 8 years.
On 4th, she posted her photo of exercising with a caption "I burn it today!"
She also added that "I'm proud of it. Let's be healthy/ I have last 23.5kg so far".
On April, when she was appeared in SBS Power FM's '2 PM Cultu show', she said that she had lost 16.7kg at that time.
After that, she has lost about 6.8kg more.
Written by Lee Seong Bong
Translated by Lee So Yun
- Any copying, republication or redistribution of STARNEWS's content is expressly prohibited without prior consent of STARNEWS. Copyright infringement is subject to criminal and civil penalties.