G Dragon Accused of Receiving Favorable Treatment at Military Hospital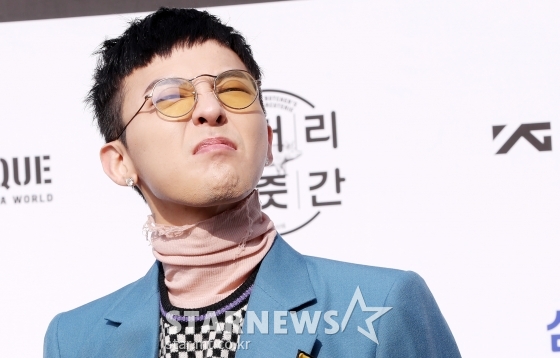 G Dragon / Photo=Starnews
As Korean boyband Big Bang's G-Dragon is accused of receiving preferential treatment while in the military, the Ministry of National Defense said said in a telephone conversation with Starnews "We are aware of the news reports and checking the facts related to the dispute on the preferential hospitalization of G-Dragon at Yangju Hospital" on June 25.
According to a media, G-Dragon has been admitted to Yangju Hospital since 19th and has been staying in the colonel room instead of the general soldier's room.
Prior to this, he went to a military hospital in April and received medical treatment at another hospital in Seoul. A source at the time said in the Starnews: "G-Dragon has received a holiday on May 16th and is scheduled to undergo ankle ligament surgery on May 18th." In connection with this, YG Entertainment said that "G- Dragon will return to the army after ankle ligament surgery."
G-Dragon enlisted on Feb 27 as an active soldier in Cheorwon, Gangwon Province. After 6 weeks of basic training, he was stationed to Army 3rd Division of White Skull.
Written by Yoon Sang Geun
Translated by Lee So Yun
- Any copying, republication or redistribution of STARNEWS's content is expressly prohibited without prior consent of STARNEWS. Copyright infringement is subject to criminal and civil penalties.