Jung Woo Sung Participate in Ice Bucket Challenge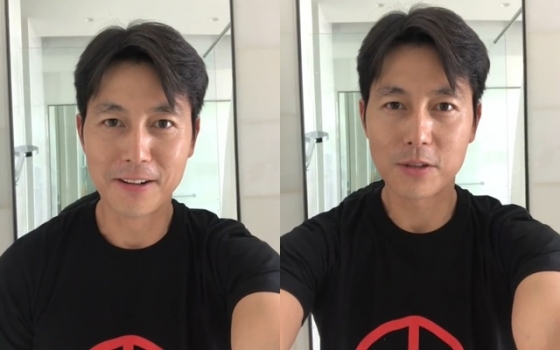 Jung Woo Sung Instagram
South Korean actor Jung Woo-sung joined the ice bucket challenge.
On 7th, Jung Woo-sung posted a video clip, saying "Hello, I am Jung Woo-sung, I am participating in the 2018 Ice Bucket Challenge for Lou Gehrig's patients" in his instagram.
In the clip, Jung says that "I could not respond immediately because I was overseas when I was chosen for the challenge. I heard there is a rule of making a donation of 100 dollars to the foundation when failed to complete the challenge in 24 hours".
He also added that "We have done a donation and left a message to you. We support your interests and actions." And then he pointed Kim Eui-sung, Bae Sung-woo and Go Ah-sung as the next challengers in the Ice Bucket Challenge.
Meanwhile, Jung also encouraged voting in the June 13 provincial election, along with participation in the Ice Bucket Challenge.
Written by Kang Min Kyung
Translated by Lee So Yun
- Any copying, republication or redistribution of STARNEWS's content is expressly prohibited without prior consent of STARNEWS. Copyright infringement is subject to criminal and civil penalties.