Kang Ha Neul Works as Part-timer at His Father's Restaurant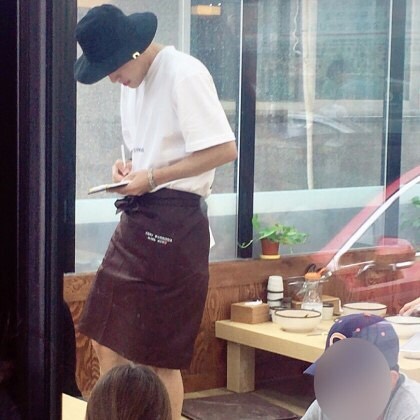 Kang Ha Neul Instagram
Actor Kang Hee, who is serving his military duty, once again grabbed fans' woo by working as a part-timer at his father's small noodle restaurant during his holiday.
On May 10th, he posted a picture of himself on his instagram. The photo seems taken by some fan and his wearing uniform of the restaurant.
He said, "Again? !!!" On Friday, May 11, Pm 13:00, I greet you since a long time, people say that when you go to the army, you get mature. But I don't feel like I am. I feel like I do not make more phone calls compared to times when I was not in the army. This is a good gift for my parents on this day (I think it is a gift of apology to my parents ..) "" I think this will be good memories."
In prior to this, he was often spotted helping his parents at the shop. His father is known to run a restaurant in Geyonggi-do Ilsan area.
Kang enlisted in the army in September last year. He will be discharged on June 10, 2019.
Written by Lee Gyeong Ho
Translated by Lee So yun
- Any copying, republication or redistribution of STARNEWS's content is expressly prohibited without prior consent of STARNEWS. Copyright infringement is subject to criminal and civil penalties.