Kim Nam Joo's Successful Return with 'Misty'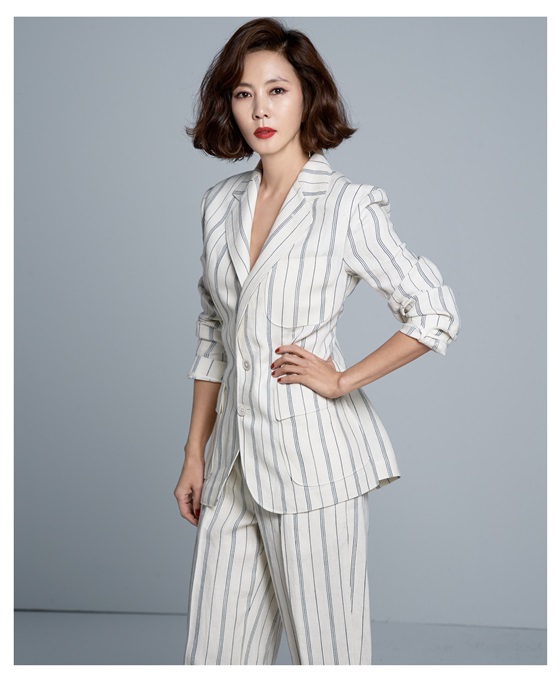 Kim Nam Joo / Photo=The Queen AMC
South Korean actress Kim Nam-ju(47) successfully returned to TV screen after six years. Kim Nam-joo has transformed into the best anchor woman of the Republic of Korea in the JTBC''s drama 'Misty' which has ended on March 24.
Despite 6 years of hiatus, she captured viewers' attention Kim Nam-joo, who had a blank period of six years since KBS 2TV 'My Husband Got a Family' in 2012, made the viewers stand on the side of Go Hye-ran at once with delirious performance and unraveling beauty.
Go is a character who even abort her unborn child for the shake of her career. In other dramas, the character could be regarded as villains, but Kim Nam - ju 's power saved the character' s charm. Gohyeon succeeded in the end, but in the end Go has to embrace an unfortunate ending, but in reality, Kim Nam-ju was a happy 'working mom' who well manages her work and family.
"I was not ready to let her go. People gave me a big heart and the drama was well received. It was the first time I was impressed by the article, and when first and second episode went air, I could not control my emotion at the scene. I felt like I was awarded a prize for such a good reputation, and I called the chief director and cried in a god that said, "I am going to rest." I think my passion has been acknowledged that I have poured over the years", said she.
The popularity of 'Misty' led to a hot reaction to the ending. 'Misty' shocked viewers by ending Kang Tae-wook's death as a suicide and it was Kang who killed Goh Hyun-Ran's ex lover Kevin Lee. Kim Nam-joo said that she is satisfied with the ending that was not obvious.
Written by Im Ju Hyeon
Translated by Lee So Yun
- Any copying, republication or redistribution of STARNEWS's content is expressly prohibited without prior consent of STARNEWS. Copyright infringement is subject to criminal and civil penalties.