Shinee Will Shine Again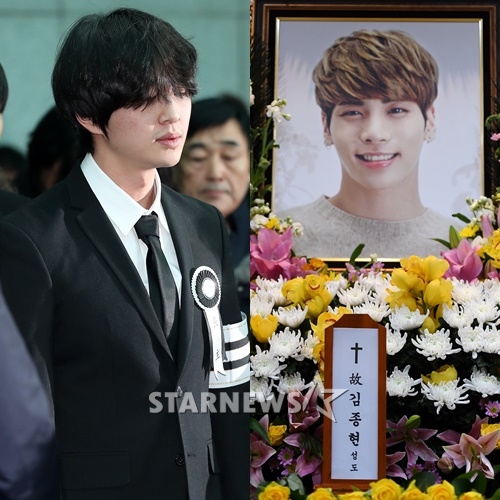 Photo=Starnews
Member of the idol group SHINee revealed advice from the mother directly in the handwritten letter.
SHINee Member Minho, Onew, Key, and Taemin published four-page handwritten letters in a post titled 'To Fans', on the official website of SHINee on the 9th.
In this letter, Onew also added his opinion on advice from Jonghyun's mother.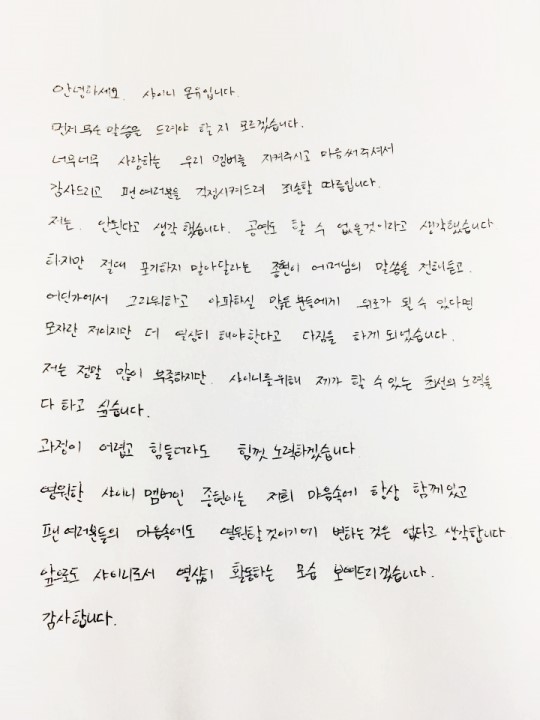 Photo=SHINee's official website
He said that "We are very sorry and grateful for our fans. I thought I could not do it, I thought we would not be able to perform. but Jonghyun's mother told us not to give up and we have made a commitment to work harder"
He also added that "I am very scared, but I want to do my best for SHinee. Even if the process is difficult and hard, we will do our best."
Written by Yoon Sang Geun
Translated by Lee So Yun
- Any copying, republication or redistribution of STARNEWS's content is expressly prohibited without prior consent of STARNEWS. Copyright infringement is subject to criminal and civil penalties.